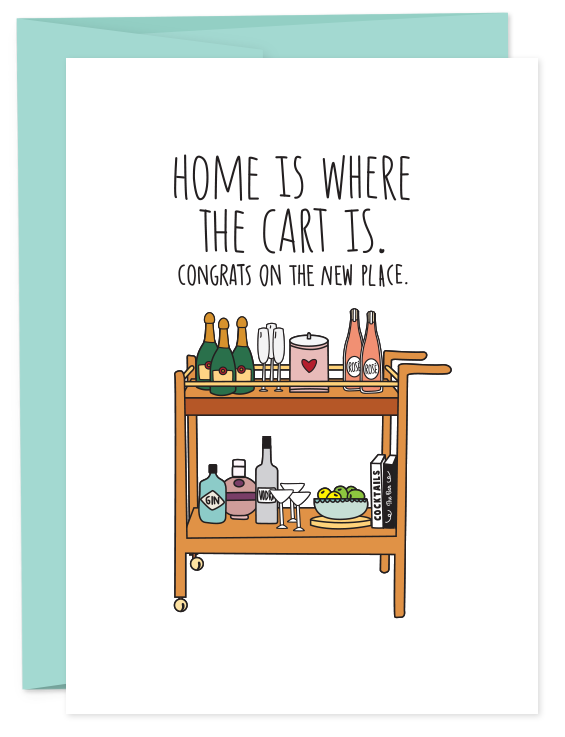 Home is where the heart and bar cart are. A new apartment rental, a new home purchased, a move across country, they're all worth celebrating with a few cheers and spirits. 
• A6 folded card
• blank inside
• matching French Paper envelope
All orders ship within 24 - 48 hours via USPS.