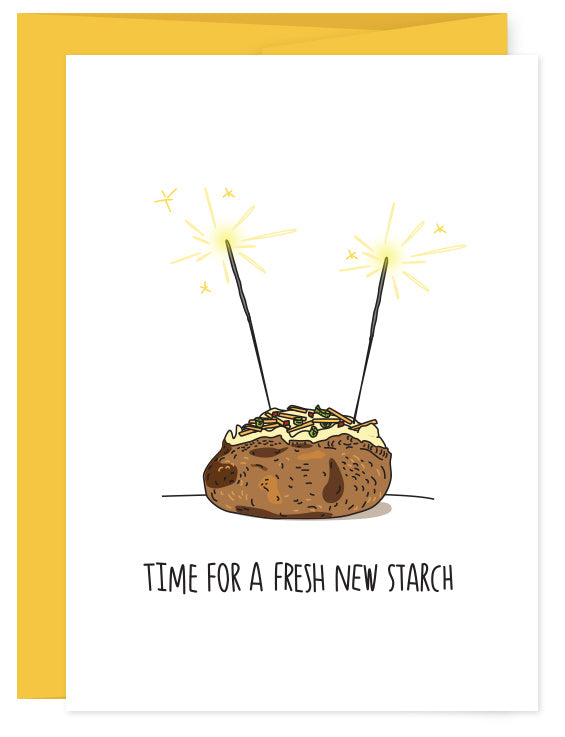 2024 calls for a fresh new starch, err start. Let carbs be a part of a new beginning, whether it is a birthday, a rekindling of a friendship/relationship or the celebration of a new year. Do it with potatoes - baked potato, potato chips, french fries, boiled potatoes, sweet potatoes, mashed potatoes, potato skins, hash browns, scalloped potatoes, well, you get the idea.
Also see 'Daily Poutine' for more new beginnings/new potatoes feelings.

• A6 folded card
• blank inside
• matching French Paper envelope 
All orders ship within 24 - 48 hours via USPS.