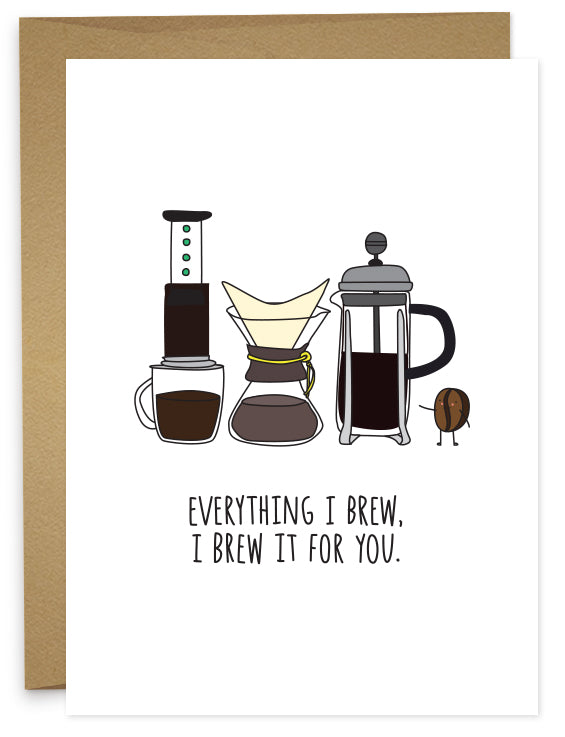 For the coffee lovers alike. Whether it's the morning chemex, french press, aeropress or slow drip, it's made with love. Best left on the counter by a freshly made cup of coffee for the sleepy heads still in bed.
• A6 folded card
• blank inside
• matching French Paper envelope
All orders ship within 24 - 48 hours via USPS.