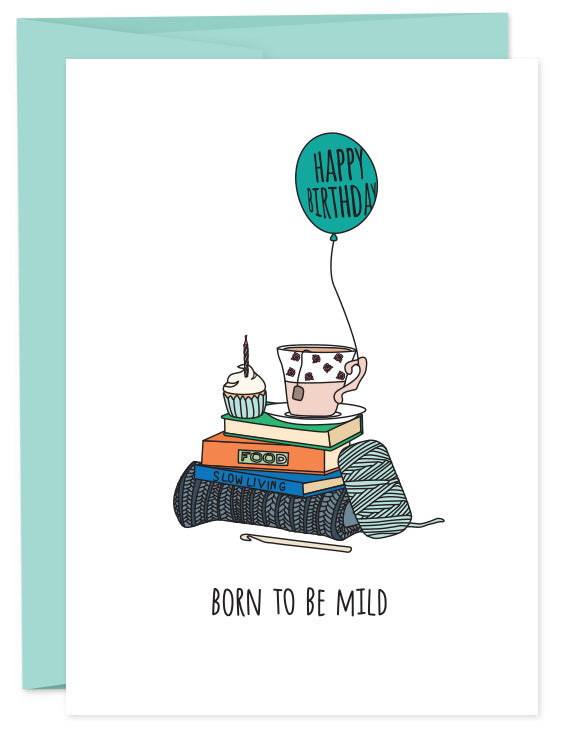 Happy Birthday to the lover you cozy up with the most or the friend that relaxes with such grace. Saturday nights were made for hot tea, books and crochet. Stay mild, my friend, stay mild.  
• A6 folded card
• blank inside
• matching French Paper envelope
All orders ship within 24 - 48 hours via USPS.