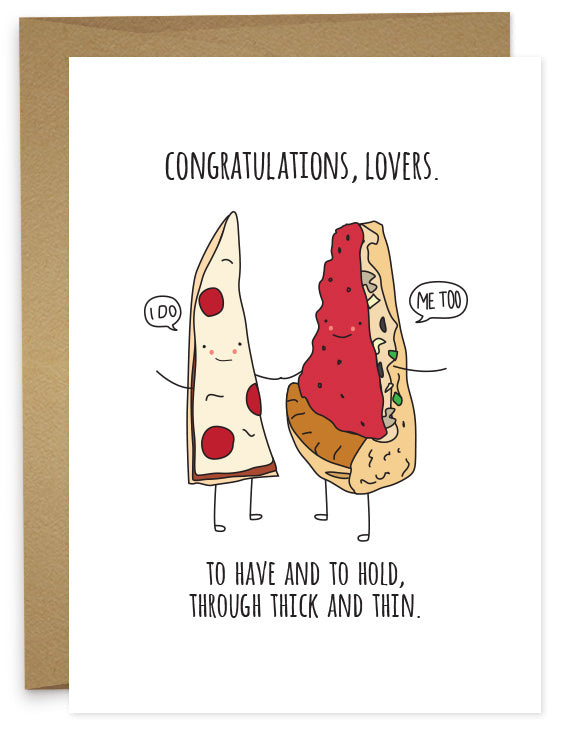 Congratulations, lovers. You've signed up to love each other no matter the circumstance and no matter the waistline. Food is always appropriate when talking about love, marriages and weddings.
• A6 folded card
• blank inside
• matching French Paper envelope
All orders ship within 24 - 48 hours via USPS.