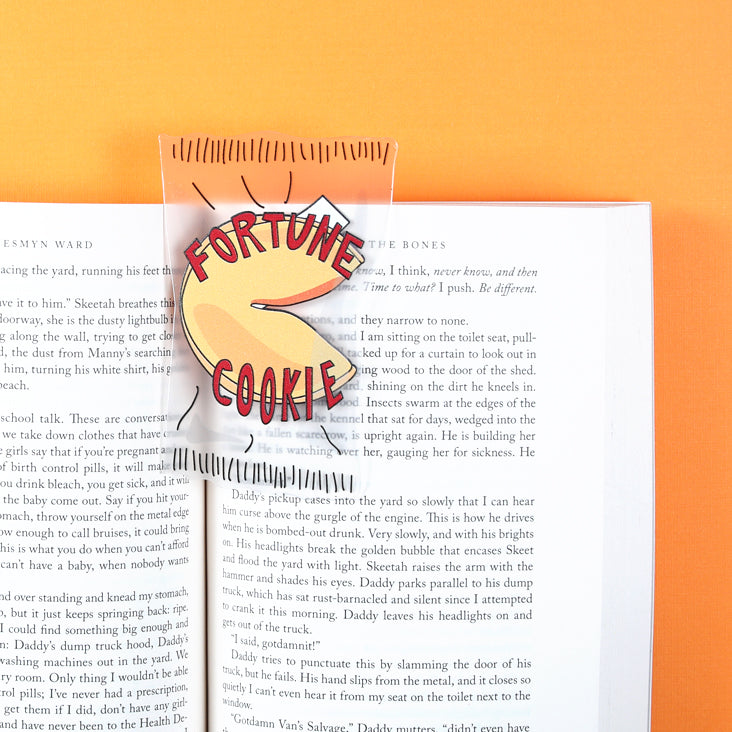 *LIMITED RUN* It's a fortune cookie in a book! Bookmarks are underrated... until you have a fortune cookie peeking out of your novel.

This bookmark is printed double sided, on a clear lexan. It's both durable and soft with the flexibility to bend. Packaged one per cellophane bag with scored hanger card closure.
Fortune Cookie: 3" x 4.5"
All orders ship within 24 - 48 hours via USPS.