I Got You Money For A New Book Greeting Card and Bookmark
Humdrum Paper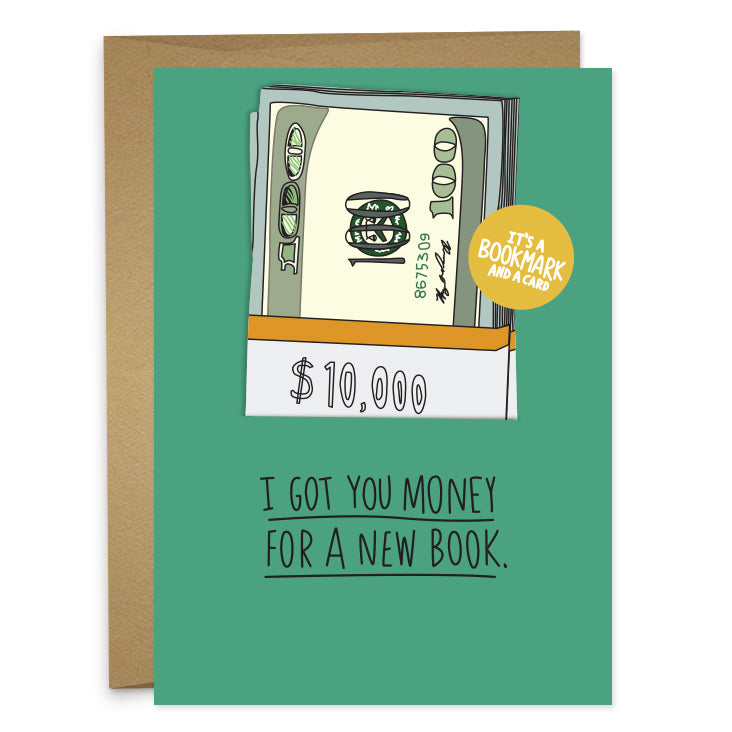 It's a greeting card and a bookmark in one. "I got you money for a new book" says there is no cash inside but you did get a new money bookmark. LOL

A6 folded card, blank inside, matching French paper envelope. Front slit to hold money bookmark. "It's a bookmark and a card" sticker only on cellophane packaging sleeve for merchandising.

All orders ship within 24 - 48 hours via USPS.